🌟Digital Transformation, Coaching, and Networking in the Legal World 🌟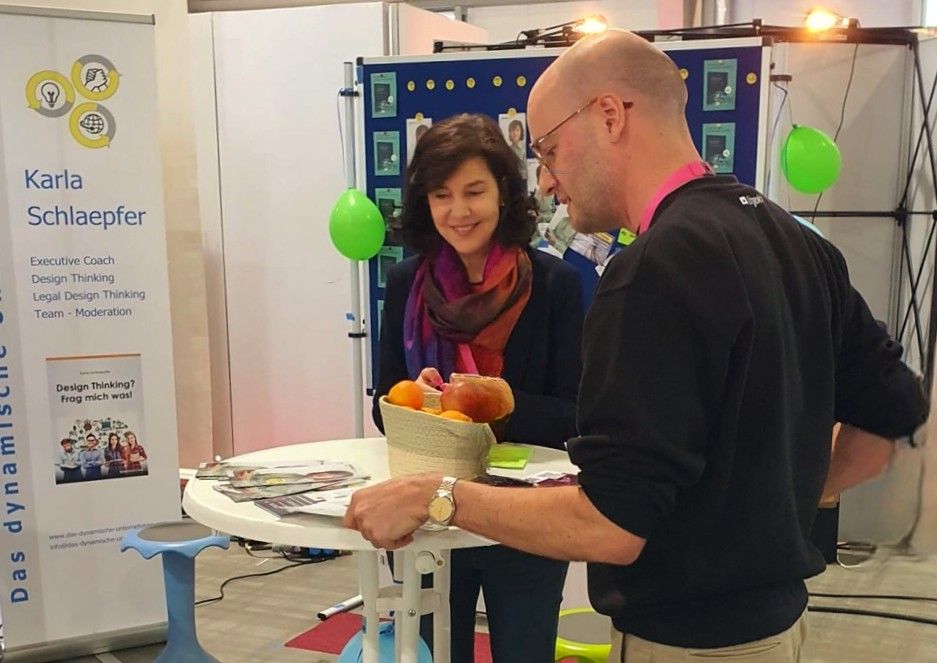 How can we inspire positive change in the legal industry through our experience? Here's what we learned as exhibitors at the recent RA Expo in Köln.
It was a successful premiere 📸
The Expo showcased the growing influence of software solutions and digital transformation in the upper mid-tier legal profession. Keywords like AI, agility, and pragmatism were echoing through the halls. And this isn't just relevant now during times of staff shortages but is a fundamental shift towards a more efficient and tech-savvy legal practice.
Another thing that stood out was the renewed emphasis on live networking. Despite the digital age, the Expo large hall buzzed with discussion groups exchanging ideas at stands. Innovation with DesignThinking, augmented with AI, remained a hot topic. Also, the benefits of personality profiling like the #Hogan test and #diversity sparked interest.
Notably, the demand for executive coaching in the legal sector is growing. What was once a discreet practice limited to a select few has now evolved into a recognized source of sustainable healthy value. It's a compelling argument for developing young talent, supporting leaders/partners and building resilience in today's competitive legal landscape.
Proud to represent the consulting firm #Leadership Choices array of quality services including the groundbreaking Digital Resilience Journey solutions. It's the next step in navigating the evolving legal landscape, and we can't wait to share it with you. 💼🌱
This year's RA Expo boasted just over 60 exhibitors and offered ample opportunities to engage in meaningful discussions.
I'm already looking forward to 2024, which is bound to be even larger and more prominent!
The future holds exciting prospects for professional coaching and the legal profession's adaptation to the digital era.
I'm excited about the potential collaboration and look forward to hearing from you! Let's exchange ideas in a free consultation that you can book with me here.