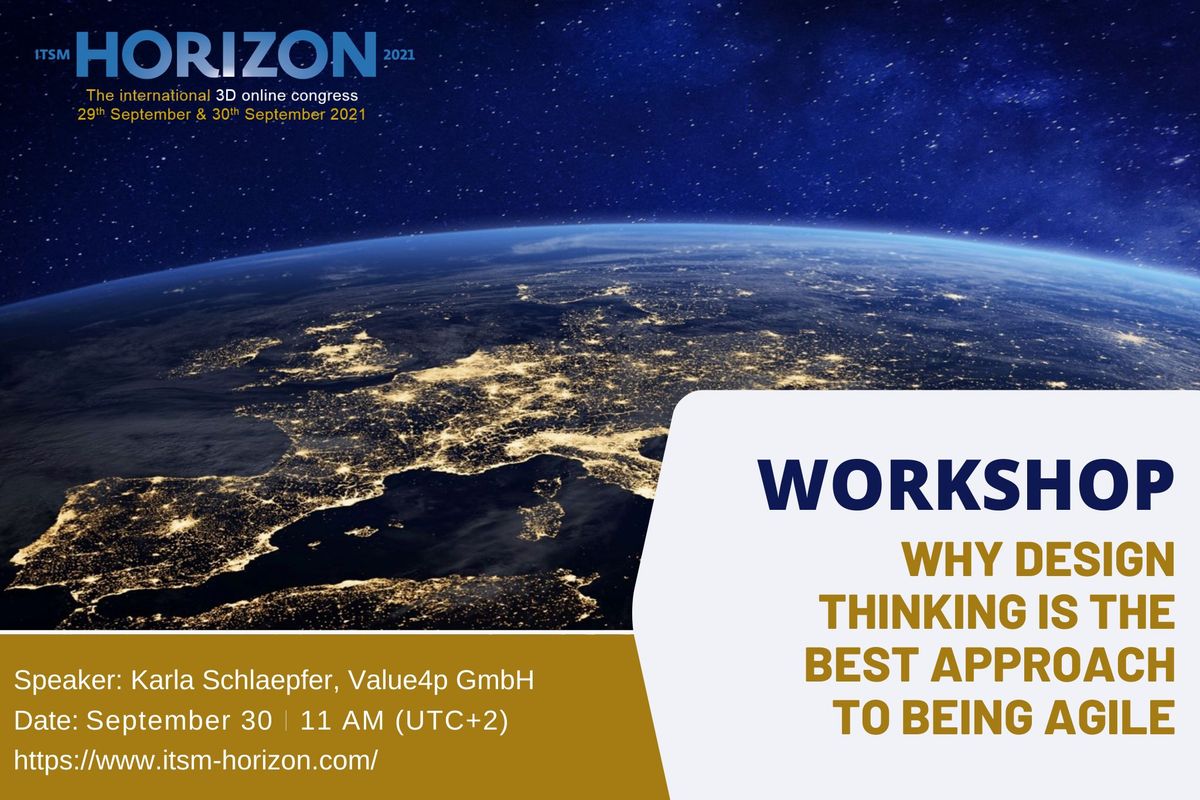 Design Thinking is about challenging the assumptions you have about your clients!⚡
In this 50-minute interactive talk, Karla Schlaepfer, author of the Ebook, "Design Thinking? Frag mich was!" and "Das dynamische Unternehmen" will share Design Thinking insights from her years of practice, invite participants to try out a tool and show how this approach can be used to start client focused agile projects.
You can register for ITSM-HORIZON and attend the workshop for free.
👉🏼Design thinking sets the scene for how the team will approach the entire development process!
Come and learn how you and your team can benefit from this change of perspective 🔥