By Karla Schlaepfer
2 Minuten Lesezeit
Change is never easy, but how we approach it makes a significant difference in whether it's embraced or rejected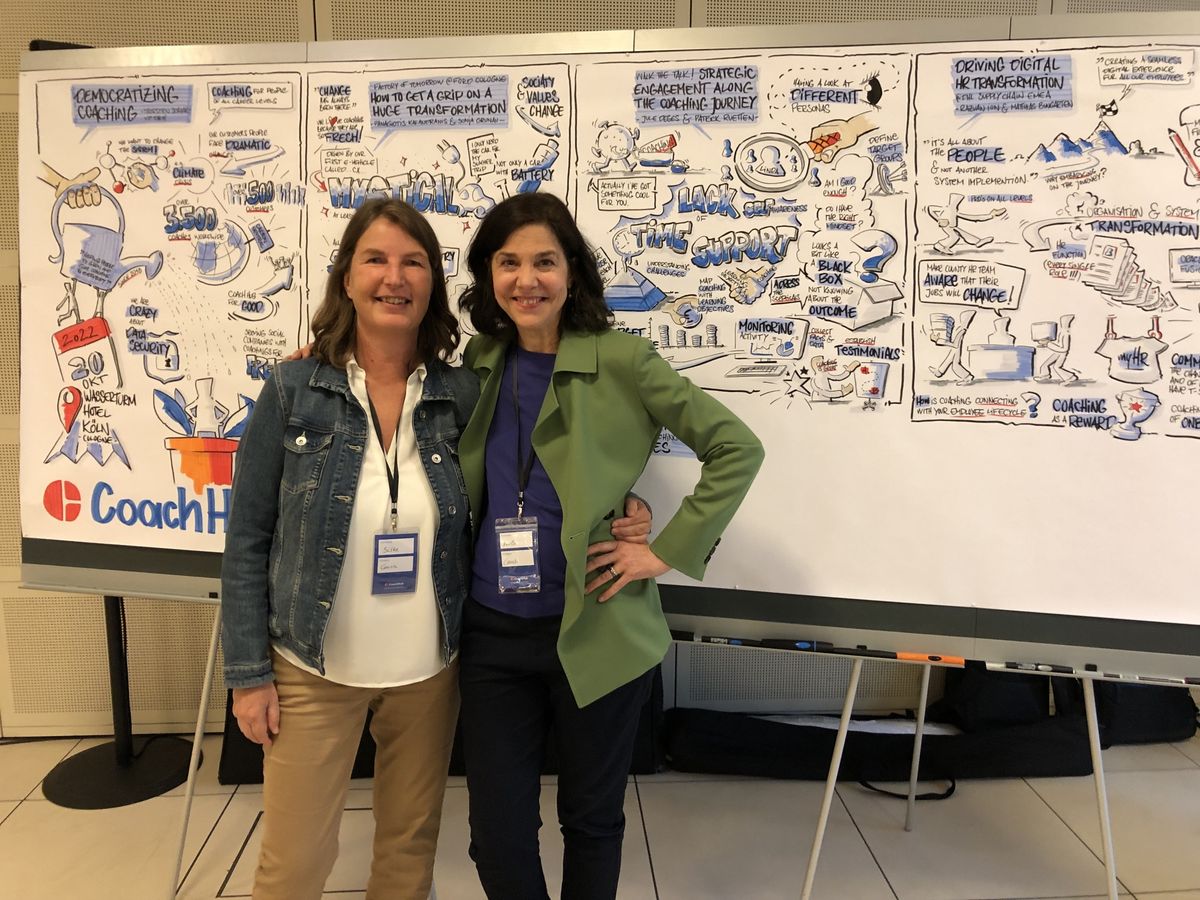 Rethink people development. Grooving the power of professional coaching.
How? Leveraging AI in a highly personal coaching eco-system.
Change is never easy, but how we approach it makes a significant difference in whether it's embraced or rejected. Even though each organization and context are different, human behavior dictates that building buy-in requires emotional connection, commitment, time and positive reinforcement.
So cool to be invited to the Wasserturm in Cologne for a global event that highlighted the people power in coaching, case studies of business digital transformation, and the science behind the Coach Hub programs.
It was great to engage with clients and potential customers looking to learn more. Digital 1:1 coaching is still treated as something slightly suspect , and people are curious to know more from us coaches who carry it out.
What is important?
➡️Establishing trust and credibility is achieved through honest, regular rapport, which helps foster open communication.

➡️Still, be prepared to address resistance.

➡️This is especially the case if the changes are not aligned with the values of the client coachee. Sustainable change requires genuine emotional buy-in.
Interacting live still makes me feel a little high 😵 I was happy to hang with @Silke Kaas, an International Coaching Federation (ICF) colleague who generously shared her insights with me.
My mission is clear: Whether in digital 2D coaching using AI, leadership coaching skills and microlearning nuggets or extolling the advantages of interactive "presence" in (VR) virtual reality, it is partnering with folks to enable rethinking change and create new positive patterns of behaviors Often using new technologies.
Soon to be rolling out our innovative program for legals and business development in VR with @Liquid Legal Institute!