Opportunity for learning and experimenting for open-minded lawyers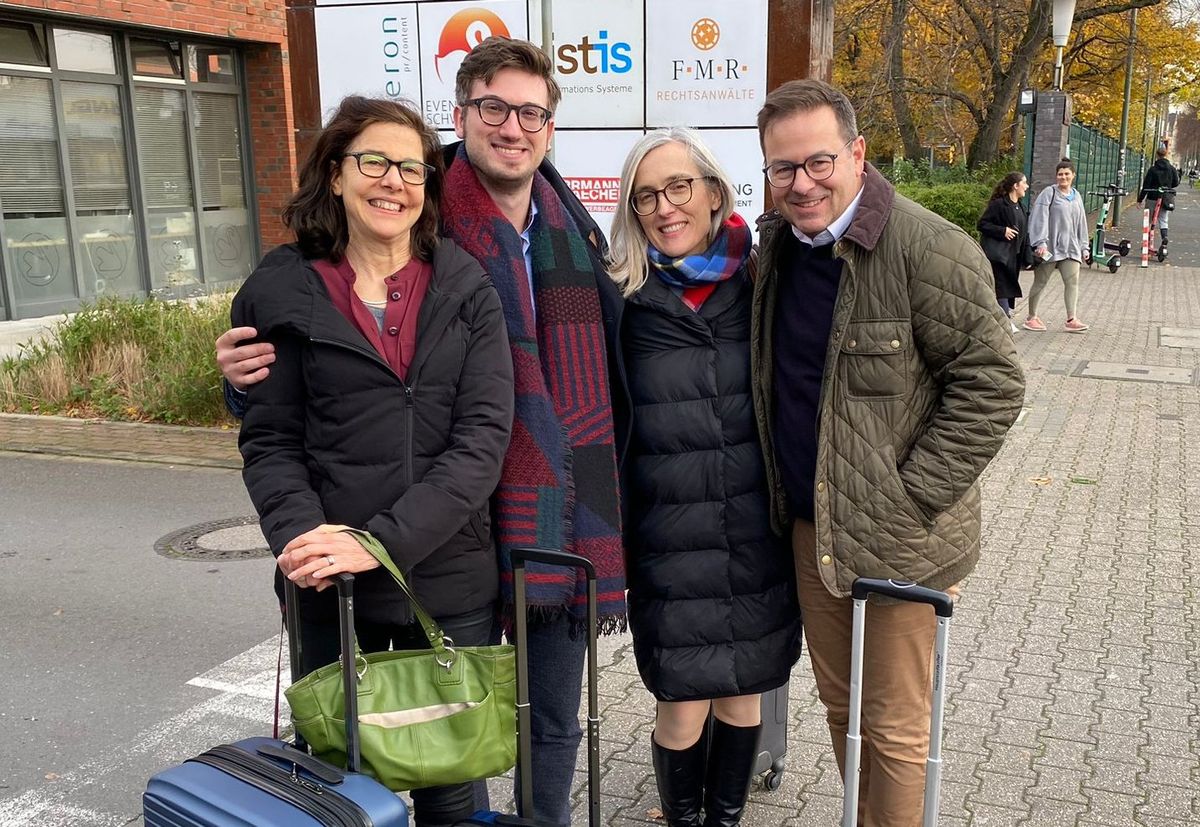 #Virtual Reality. #Metaverse. Curious lawyers. Now put on and adjust the #VR headset 🤩🥽
The best way to know if something new is useful for you and your business is to try it out for yourself.
How much better to experience #innovative tech while being guided and coached by pros?
Law firm Luther's DEEP program showcases tech transformation and advances for open-minded lawyers. Rounding off the 2-days of interactive expert workshops, Team Liquid Legal drove it home and got synapses firing in Virtual Reality and in content-rich offers, like:
Anita's rich multimedia talk which raised questions about the legal implications of VR.
Dierk's talk in #VR as an avatar on "Humanization and the Law" featuring content from Liquid Legal Institute's brand-new book.
Curated #VR "sandbox" spaces with a selection of videos, TedTalk, photos, and tasks in 2 collaboration platforms.
As a coach, I work best with people who are willing to stretch and venture out of their comfort zone. The DEEP participants not only fit the bill but surpassed it! They actively showed their mental agility by applying their new insights to use cases, experimenting, trying out tools and features native to #MetaHorizon Workrooms and in #Spatial VR, and asking lots of good questions.
The practice part top mentioned takeaways:
• Appreciated the space and guidance to try things out
• Increased confidence with virtual reality technology
• Emphasized the importance of experiential and content knowledge for consulting
And for the most part, they had a blast 🎉!
One of our biggest worries was that the Wifi would not be strong enough to support all devices at the same time. There were some lagging issues. Initially, some hiccups too when onboarding everyone in such a short time frame. And still, it worked💪🏽
Thanks to the conviction of the LLI Metaverse team we could get this workshop up and technically running with 20 Oculus Quest headsets. Thank you, core LLI Team Metaverse: Anita, Kai, Evgeny! We all put in tons of time and energy to make this event a success for the DEEP participants and LLI.
And what great learning for the next time!
A HUGE shout-out goes to Torsten Schneider for giving us this opportunity –💕 thank you!
#Innovative Learning #justtryit #Blockchain, #Metaverse #Web3