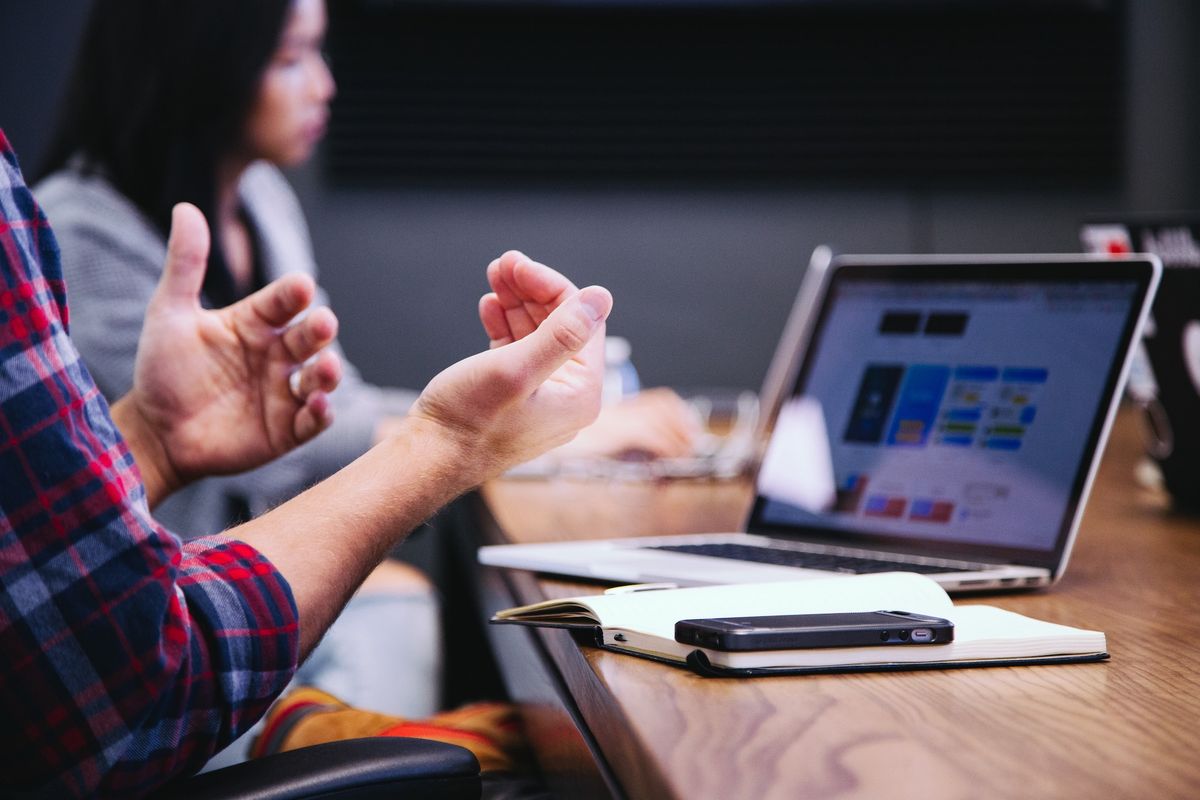 HERE ARE 3 KEY INGREDIENTS
Having a positive, diversity-embracing company remote culture is highly important. It affects the not only your own motivation ✨as a leader and that of your team members, but also how your clients and the community perceive your organization.
What do remote teams need to become amazing?🤸🏻‍♀️ You might have noticed that some organizations provide incredible output while being distributed around the globe while others struggle as soon as the team is not in one central place. Let's answer that one crucial question:
❓Why is a positive remote culture so esstential ❓
Culture can actually be a determining factor of your company's success 🧬 When an organization lives up to its core values and takes pro-active steps to anchor these priorities, it maintains an overall sense of direction and purpose 🚀Measures taken to bolster acceptance of these values include bold people-centered actions which help to improve employee's well-being and ensure that the company maintains its best talent – even in remote times.
These are qualities that create sustainability and will pay off ✅
Successful high preforming remote teams focus on creating value not just for external clients but also for themselves (and sometimes other constituencies). This broadened the potential benefits of engagement and secures the buy-in of multiple groups and produces longer-lasting change👏
Here 3 key ingredients that are part of success remote teams:
1. BUILDING TRUST & MENTAL SAFETY
For any company and legal firms trust is an important value. A great corporate culture offers an environment of mutual respect and trust. But how does a firm develop a psychological safety and positive atmosphere with remote staff who are in home-office?
Leaders of the team must be able to adapt to changing conditions and have clear guidelines in place to avoid miscommunication.🙀 Create built-in slots every week where your entire team is available for team meetings and collaboration ideas. Check-in regularly and frequently (inspect and measure) but give up the micro-management. It drains everyone's resources.
Agile leaders should also set the standard that making mistakes is okay when it is a trigger for learning.💡 They need to frame the findings as opportunities for redesign and improvement rather than as performance problems.
2. ESTABLISHING UNDERSTANDING AND COMMON WORK POLICIES
To various people, "flexible" or "remote" jobs will mean different things. Are team members supposed to be online for a certain number of hours per day? When is the expected time to answer a mail, slack message or accept a zoom invite? How to create interaction when you don't bump into people in the kitchen or at the "water-cooler"?
Successful collaboration in a digital remote environment can best be described as alone together. It entails practice with new software, chat, and video conferencing tools, and engenders new forms of team interaction. Here are some activities, intervention, and ideas for a remote agile team. (https://blog.trello.com/agile-for-remote-teams)
People across the organization have different perspectives about what flexible work culture includes or does not include. Leaders should ask questions and show genuine interest. Have conversations with your team to discuss needs, desires, and what is required. What is working? What is lacking? Craft a team charter 🧧 or team agreement together so everyone knows what is expected.
Do not shy away from tensions 🎭 and confront inconsistencies. An open and consistent feedback approach is crucial. Encourage both vertical and horizontal conversations as well as off-topic conversations amongst employees.
Give each other forums to exchange regular feedback; from team feedback, to one-on-one meetings. Try out retrospective virtual tools (template on Miro) in order to give constructive feedback which avoids blaming and helps keep the conversation positive and goal-orientated.
3. SHIFTING FROM CONTROLLING TO ENABLING ACCOUNTABILTY
Mindset matters. And this is the real game-changer💯 Be a role model for a growth mind-set (agile mindset) and the team members will naturally take on challenges and learn from them.
In amazing remote teamwork, it is not about how virtual collaborative tools and technology are used. But if and how this technology is leveraged by team leaders to create collaboration which supports the established values, recognizes achievement, and an accountability culture in which the roles are accepted and clear.
This culture involves not only the technical aspects but the actual manner in which the actual workflow is carried out, made transparent**, can be measured** and is considered "done" 💦
Take steps to build and maintain strong relationships within the team, no matter where they are, and your team will create more emotional connections. This is the fertile groundwork for amazing remote teamwork. These teams have established consistent communicative mechanisms that engender trust and, studies show, ☺ happier teams 🌟
With the current virtual, de-centralized workplace practices, leaders have the responsibility for creating a positive, respectful and caring framework or environment for their teams. And teams are challenged to response actively, engage and help co-create a team in which accountability, honesty, commitment and constructive feedback are 🌈rewarded.
Interested in more? Talk with us!😎 Baltasar Cevc and I have written a white paper for Liquid Legal Insititute e.V. on Remote Legal Teamwork. It can be downloaded for free here:
What is the white paper about?
We present 5 hypotheses from the perspective of why legal remote work is different and what it takes to make remote legal work awesome. These insights though are only part of the story. We've decided to verify our hunches with user-research. We'd like to talk with you about your experiences in Remote Legal Working!
Help us boost legal work collaboration! Click the link above. Or write us or me if you have questions:
RemoteLegalTeams@liquid-legal-institute.org
WE ARE CURIOUS TO TALK WITH YOU! 😁